Today I'm happy to tell you that one of my images was "Highly Commended" in the Landscapes category at this year's European Nature Photographer of the Year 2021 (GDT) contest on Thursday evening. I was very happy about that!
This year I participated again in the 6 biggest European nature photography contests and after the success at the "Glanzlichter" I am happy about a placement here, because exactly these two contests are also the biggest international nature photography contests held in Germany.
Have a look at the other winning pictures - there are some great shots! Click here for the recording:
GDT Gesellschaft für Naturfotografie e.V. - Startseite | Facebook
As background info to my picture I would like to refer to my blog series at that time, in which I described the events of this night in more detail:
https://www.thomaswesterphoto.com/2019/08/04/iceland-the-best-photo-session-of-my-life/
The picture was taken with these technical data: Nikon d850, Sigma 14-24 ART, 16mm, 1s, F/14, ISO 64, Gitzo GT3533LS, RRS BH-55, full rubber boots 😉
Here you can see the picture in 1200px version and below are some more pictures of this night, which I haven't shown in my blog yet.
I wish you much fun with it 🖐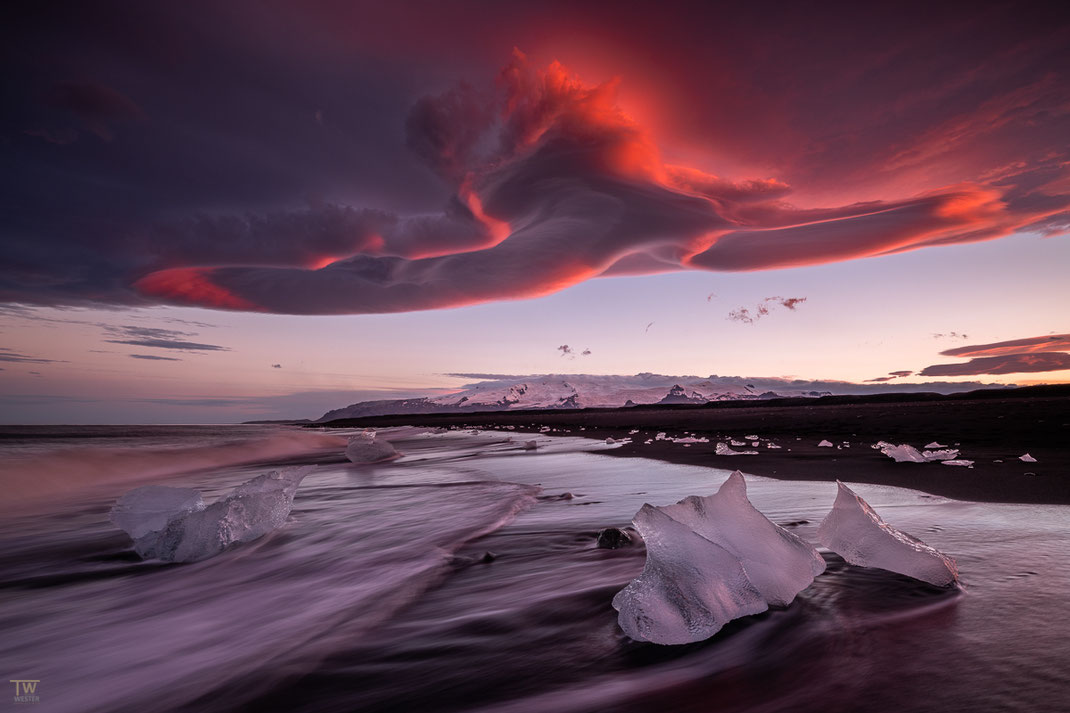 By the way, here is the second version of the picture, one minute later: (B2783)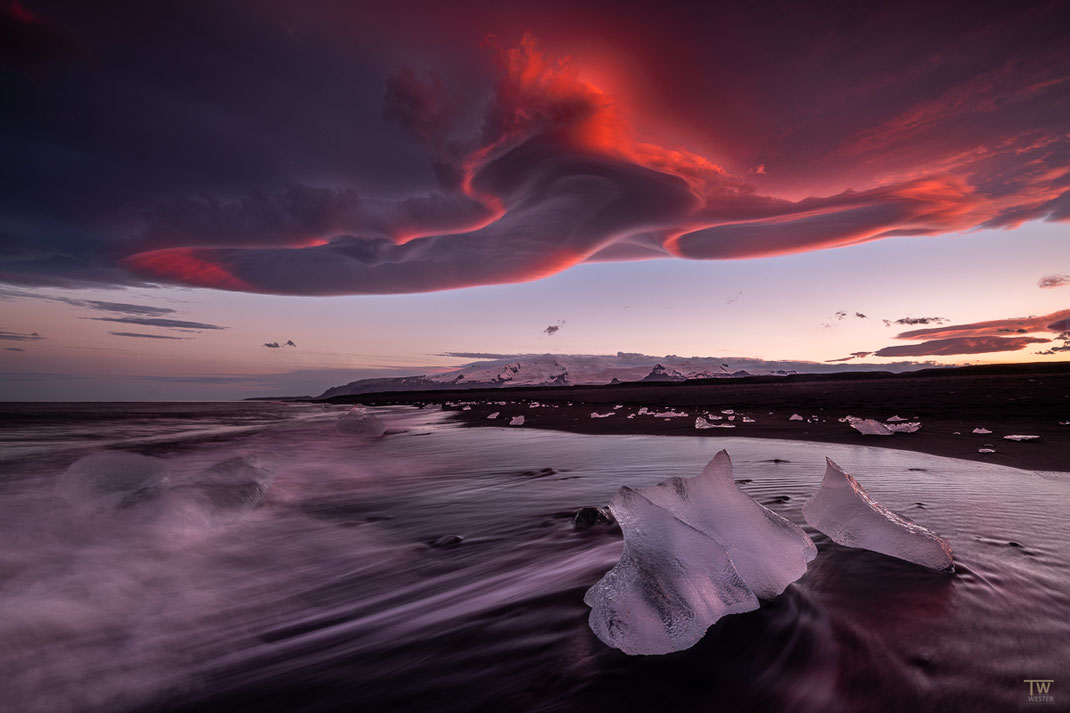 Not only photographers stay at the ice blocks at night 😉 (B2782)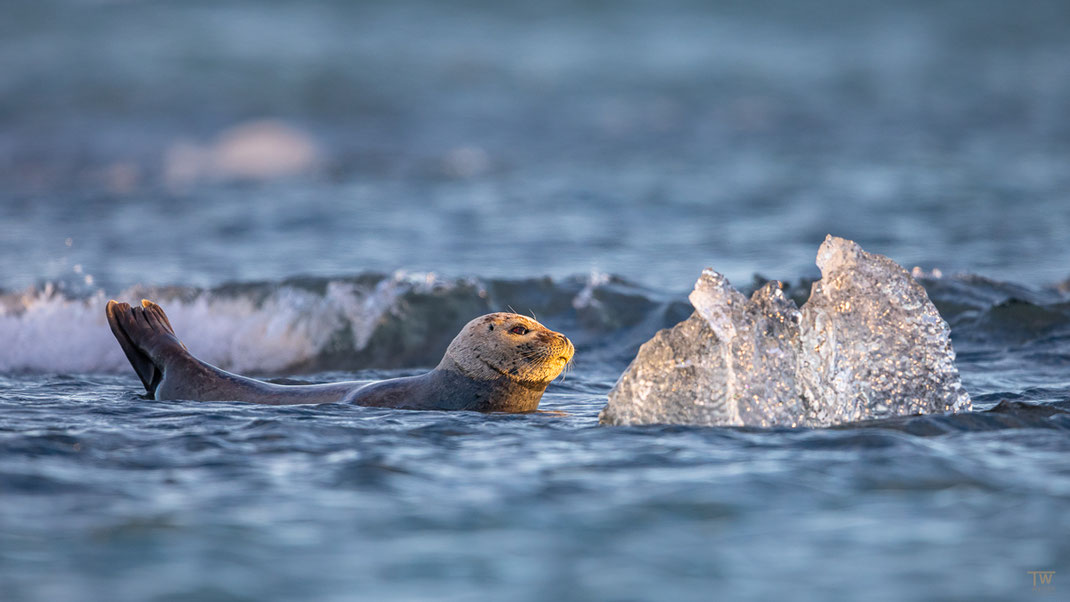 The ocean kept bringing a few bigger waves, I had to really pound the tripod into the sand so that it had enough grip even during the wave... (B2781)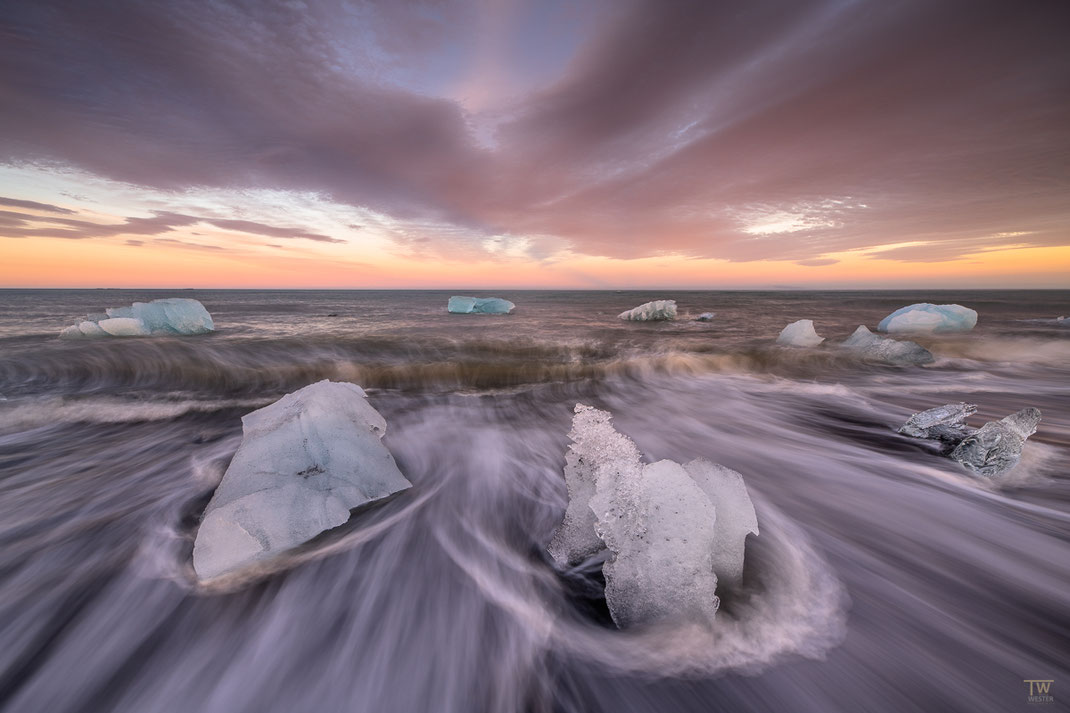 …just like this situation… (B2780)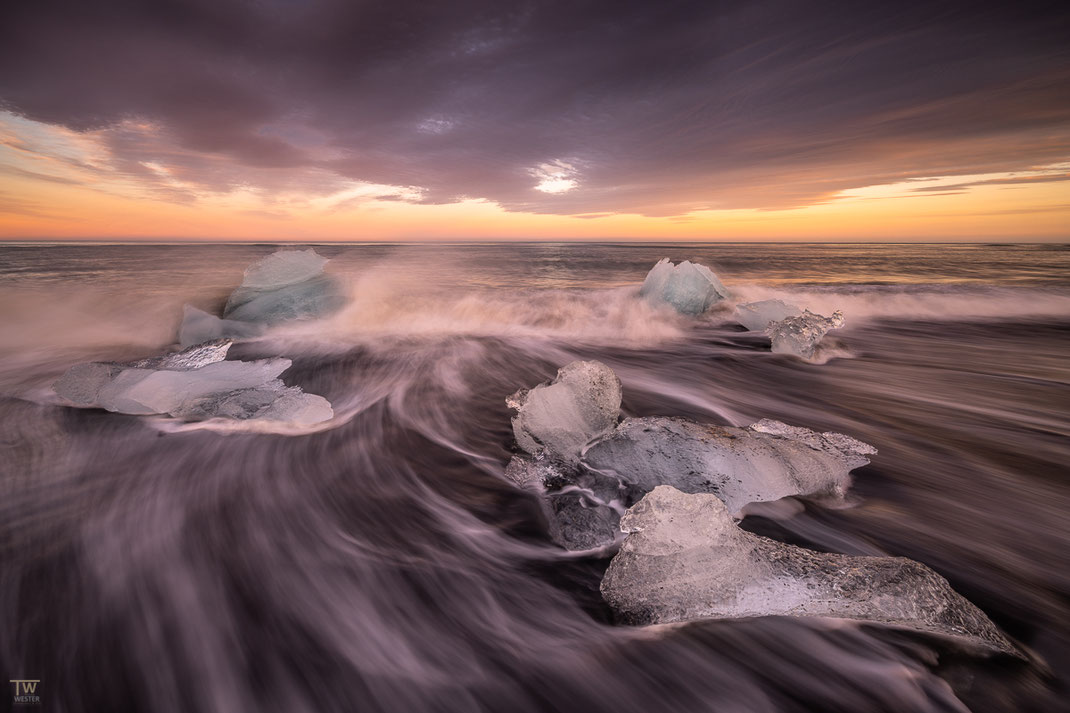 Likewise, a phase of the lenticularis cloud that fascinated me.... (B2779)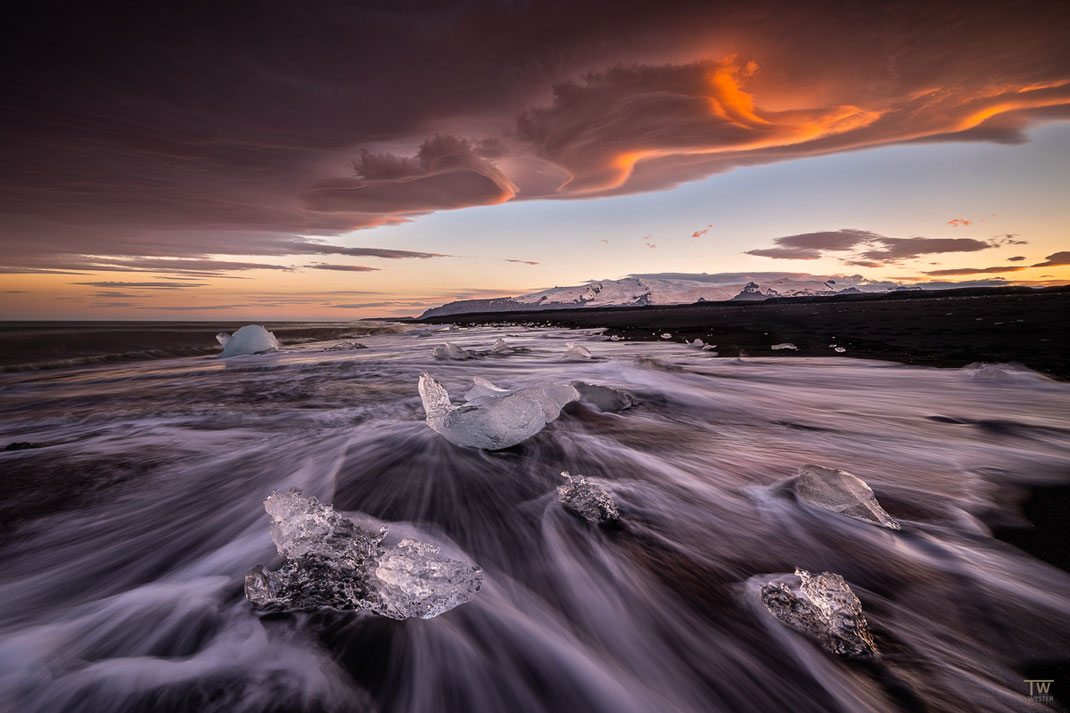 For hours this cloud lasted and changed shape and colour again and again, here in the early morning: (B2778)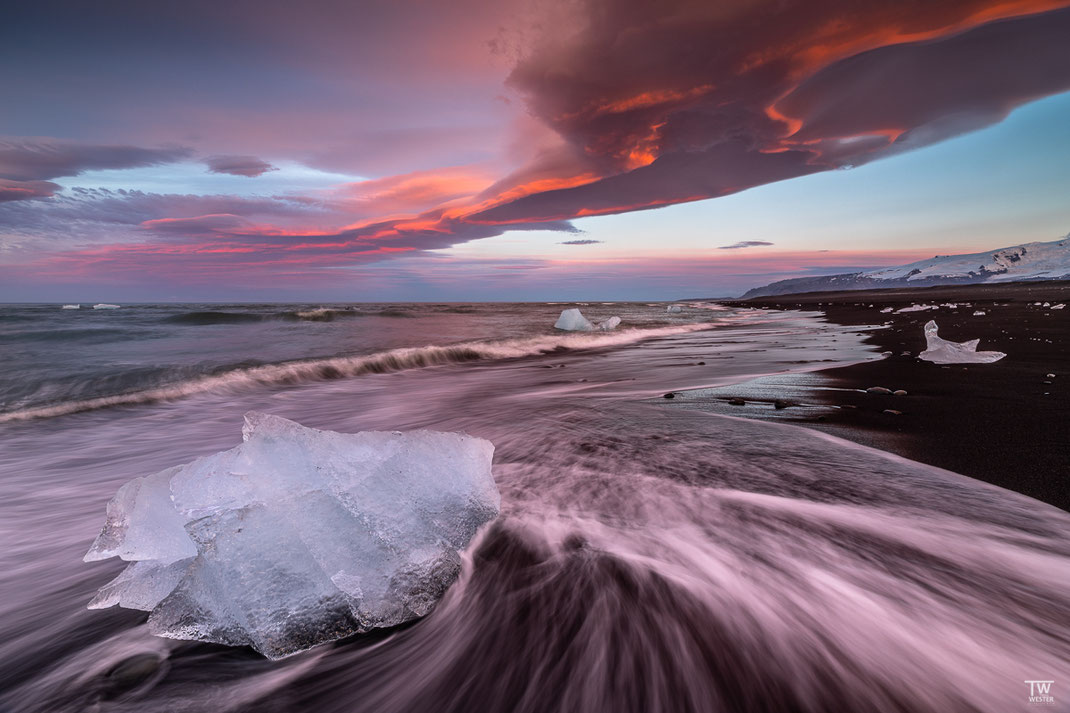 And here again 7 minutes later - the upper part of the cloud shone so strongly orange that the whole beach was coloured... (B2777)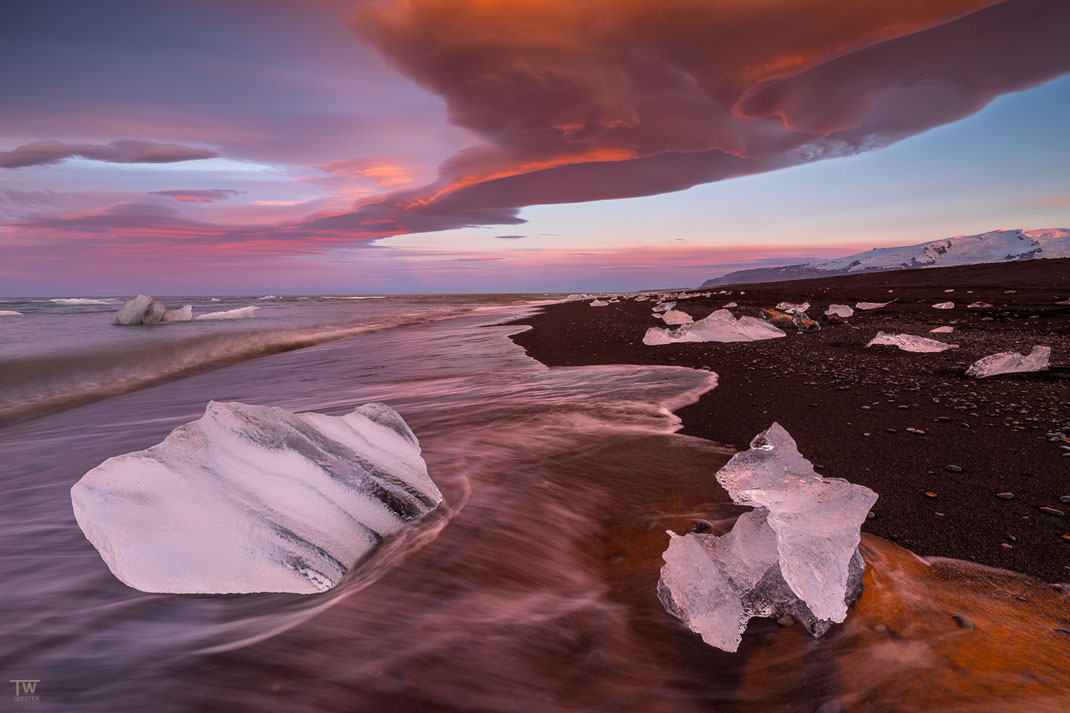 And last but not least a picture that I didn't have on the screen at all, but in retrospect belonged to my favorite pictures of this night... (B2776)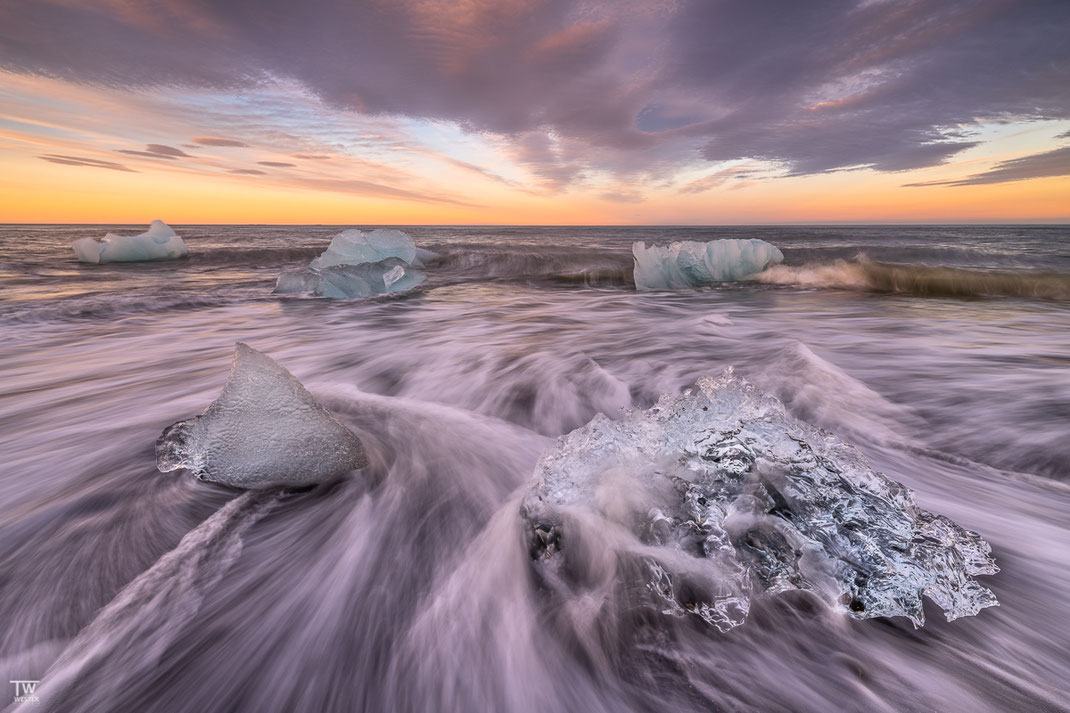 I hope you enjoyed the little insight - I wish you a good weekend in advance 🖐